About Us
Providing Hope Through Eye Care
---
A warm and welcoming smile supported by committed professionalism has been the hallmark of Hope Optometrists' practice. We have consistently achieved the highest standards in eye care by using the latest technology and building our team of professional staff which have over thirty years of combined experience in the industry
About Us
Providing Hope Through Eye Care
---
A warm and welcoming smile supported by committed professionalism has been the hallmark of Hope Optometrists' practice. We have consistently achieved the highest standards in eye care by using the latest technology and building our team of professional staff which have over thirty years of combined experience in the industry
Services
At Hope we do a comprehensive eye examination which includes distance and near vision assessment, explanation of your refractive error and ocular health assessment. Our full range of services Include:


CONTACT LENSES
DILATED EXAMINATION
RETINAL PHOTOGRAPHY
VISION SCREENING
 PAEDIATRIC EYECARE - CYCLOPLEGIA
Our Team
Our team of professional staff has over thirty years of combined experience and knowledge in the optometry industry.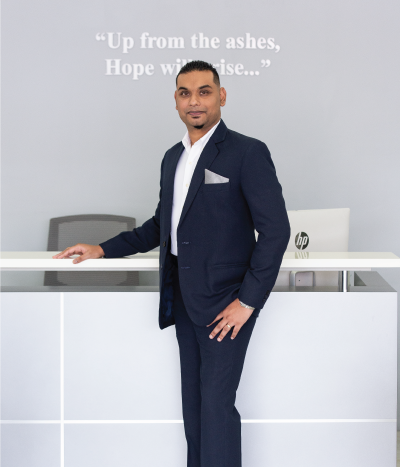 CALVIN
JOHN
(DIRECTOR/OPTOMETRIST)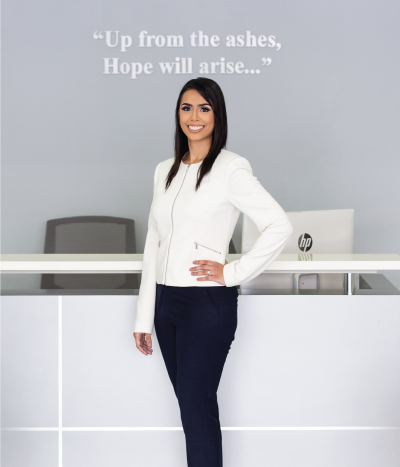 FARIELLE
JOHN
(DIRECTOR/OPTOMETRIST)
SEEMA
BABOOLAL
(PRACTICE MANAGER)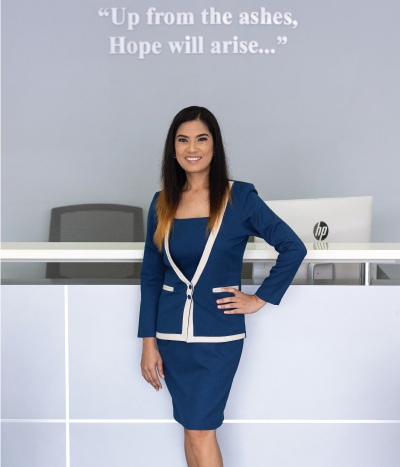 SUBRINA
JAGESSAR
(OPTOMETRIC ASSISTANT)
January 13, 2022
Diabetes & The Eye Signs and Symptoms Causes and Risks Statistics and Incidence Treatment Diabetes mellitus (DM) is a major medical problem throughout the world. Diabetes
[…]
November 29, 2021
Myopia Control Risk Factors and Causes Incidence and Prevalence Treatment The prevalence of myopia is increasing globally. Complications of myopia are associated with huge economic and
[…]
June 24, 2021
Maintaining healthy eye health and sight is more than just a regular eye examination. Your general health can impact your eye health. Here are 6 tips
[…]
I was very pleased with the eye examination and service ...very professional friendly and helpful staff...I felt very comfortable... I would definitely recommend Hope Optometrist to anyone...

Extremely professional, very affordable and great frame options. Everything was well explained and I left satisfied. Even when an additional adjustment was made, I was accommodated at my earliest convenience and that was greatly appreciated. Would highly recommend them, especially now with Covid-19 restrictions, I felt safe visiting the practice.

I was beyond impressed by the kindness and efficiency of all the members of staff at Hope Optometrists. I had a very thorough eye exam and selected the most stylish yet professional glasses. The service provided to my mother, aunt and myself was also outstanding since they are both extremely happy and pleased with their glasses. Thanks once again to everyone at Hope!

5 Stars The eye exam was most detailed and thorough! Very knowledgeable and professional staff and the collection period was really within the stipulated time period they gave!

The service received from Hope Optometrist was beyond exceptional! They've got the most friendly staff and my family will definitely be recommending them. Thank You Hope Optometrist for the outstanding service in optical care

I was a visitor to Trinidad and In July i did an eye test before leaving for Canada. The Dr was very patient and explained a lot of curious questions. I had the results personally emailed to me. 10/10 would recommend anyone to visit here. I bet you'll learn a thing or two as well.

Took my daughter for a vision screening test today. I must say I was truly impressed and very satisfied. Very professional, clean and modern. I must say I have been to quite a few different optometrists and Hope truly stands out. Keep up the great work!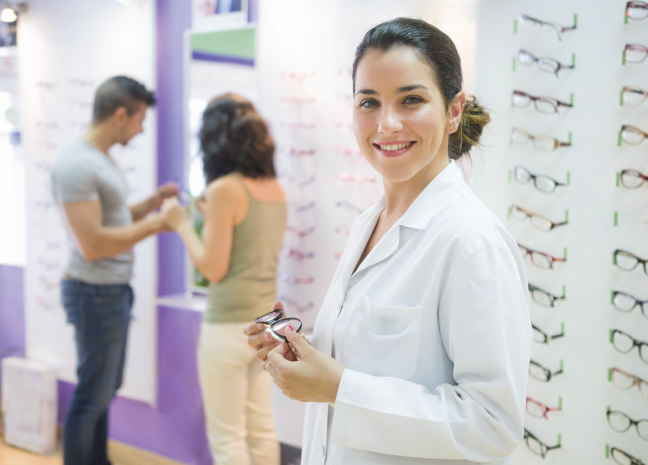 Schedule Your Appointment
South Haven Shopping Centre,
1124 S.S. Erin Rd, Debe,
Trinidad & Tobago