OUR EXAMINATION
At Hope we do a comprehensive eye examination which includes distance and near vision assessment, explanation of your refractive error and ocular health assessment.
CONTACT LENSES
At Hope we provide a complete contact lens service from initial assessment for suitability to ongoing aftercare. Recent developments in contact lens technology have resulted in products that are exceptionally comfortable to wear, easy to care for and can correct almost all visual problems. We stock all major contact lens brands.

We also specialise in Scleral Contact Lens fitting for major corneal diseases like Keratoconus.
DILATED EXAMINATION
Pupil Dilation is performed to purposefully increase the size of the pupil to examine the retina for various diseases or conditions.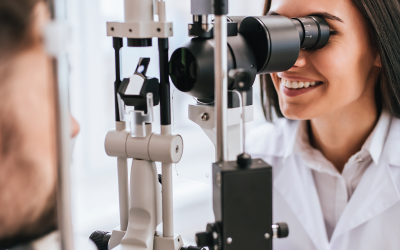 RETINAL PHOTOGRAPHY
As a standard part of every eye examination, we have included a photo of the retina for patients. This is a critical element of our examination that aids in the detection and assessment of any abnormalities at the back of the eye.
VISION SCREENING
Vision Screenings are brief exams that look for potential vision problems and eye disorders. Hope Optometrists provides this service to schools, events and companies.
OPTICAL COHERENCE TOMOGRAPHY
Optical coherence tomography (OCT) is a non-invasive imaging test that uses light waves to take images of your retina, the light-sensitive tissue lining the back of the eye. Read More
CYCLOPLEGIC EXAMINATION
Cycloplegic Refraction is a procedure used to determine a person's complete refractive error by temporarily relaxing the muscles that aid in focusing the eye. This is mainly indicated for children.
OTHER SERVICES INCLUDE:
Fully functional optical and digital dispensary to perform all adjustments, repairs and measurements.
Stylish Frames which include the latest safety frames that meet OSHA standards.
Modern Lens Technology to meet all visual needs.
PREFERRED PROVIDERS FOR:
Sagicor
Guardian Life
Pan American
Tatil
Bupa
Shell
Repsol
Unimed
PREFERRED PROVIDERS FOR:
Sagicor
Guardian Life
Pan American
Tatil
Proman