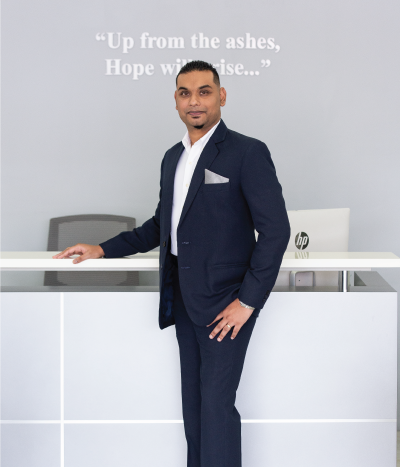 CALVIN JOHN
(DIRECTOR/OPTOMETRIST)
"I see the person behind the patient."

Calvin is a graduate of the University of Johannesburg with post-graduate specialties in Paediatrics and Retinal Disease from the University of Melbourne. His passion for eyecare coupled with his love for people are what motivates him.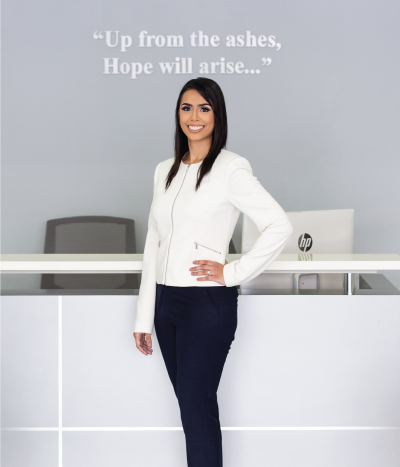 FARIELLE JOHN
(DIRECTOR/OPTOMETRIST)
"All you have is twenty minutes to impact a patient's life forever."

These words spoken by Farielle John's mentor are the foundation on which her examination is based. An award-winning graduate of the University of the West Indies, St. Augustine, her meticulous nature assists her in finding a solution for each and every patient.
SEEMA BABOOLAL
(PRACTICE MANAGER)
Seema is a confident, self-motivated person who is always full of energy. Her interaction with patients is what puts a smile on her face. Seema is always happy to help.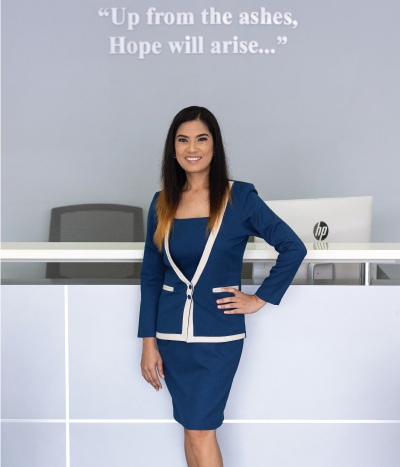 SUBRINA JAGESSAR
(OPTOMETRIC ASSISTANT)
Subrina has found fulfillment in building relationships with patients and assisting them with an important aspect of their lives, their vision. Her goal has always been to add a human touch to every patient that walks through the door.